(continued)
if you missed the first part you can find it here:
part one
six months or so later;
i am at our high school wrestling state tournament
(farmer boy was a state champion)
& my brother is now participating.
he walks up to me in the hotel where we
are staying for the tournament
and just smiles at me.
now, what did i noticed about farmer boy that day?
it was not;
his dimples,
his cleft chin,
his blue eyes,
his muscles...
it was;
his mouth.
he had the greatest smile
with these big white teeth.
& one of those front teeth
happened to have a chip in it!
he smiles that smile
& as he walks away
my heart stumbles a little bit more
when i get home from the
state tournament;
he calls me again for coffee.
i of course say:
yes!
continue with part 3
and part 4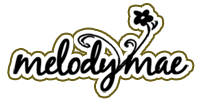 -favorite-things-