my thrifty finds for this thursday~
i have not been to the
thrift store for a while
and had the chance just
the other day as my hubs
and i went to town to pick
out light fixtures and tile
for our new kitchen renovation :)
so my finds for this week
are two amazing slouchy hats
and a striped cardigan
we live in the pacific northwest
and supposedly snow is in the
forecast for next week and well...
i personally can never
have too many slouchy hats,
boots or cardigans!
so i was a happy camper
when i ran across these
little finds!
the red hat has a sweet little crochet button on the side :)
i have been documenting
and documenting as our
kitchen gets remodeled
and i continue to live smack
dab in absolute chaos!
all the food from our cupboards
sit on our dining table
our pots in the spare room
and all the rest of items from
every drawer and nook and cranny
sits somewhere on the front room floor
yes, i did say chaos! ;)
i am getting so excited
to see the final reveal
it will be a while before
this happens but, when
it does happy dancing
will be happening! :)
and then of course prepare
yourselves my pretties for
some before and after posts! LOL
oh, happy day!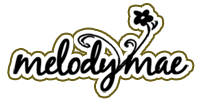 linked:
here