how i kept so upbeat and positive
while going through a cancer diagnosis
while losing both of my breasts
i have thought about this myself
i guess we never really know
i received my first diagnosis:
my girls we are still so young
it was hard for me to even fathom
and putting one foot in front of the other
as normal as i possibly could
after each chemo treatment
no they were right in the
i went to their ball games
volunteered in their classrooms
and put one foot in front of the other
i always had hope & faith.
after i had been clean and clear
almost getting complacent about it all;
my husband was diagnosed with
"that poor family, haven't they had enough cancer?"
after losing my dad, or me having cancer twice
not once, did i ever even entertain the thought---
but, truly what good does that do?
i just keep putting one foot in front of the other
or someone who knows someone
who has just been given a
that they do not know of someone
popular or not so popular...
if you are married or single,
have kids or have never had kids...
if you are
republican or democrat ;)
cancer just doesn't care.
cancer seems so prevalent---
is it in our water, food the air we breathe?
why can we not find a cure?
TODAY
maybe, right NOW---
wrap them tight in my arms.
and really just let them know,
1 Corinthians 13:4-8 & 13
4

Love is patient, love is kind. It does not envy, it does not boast, it is not proud.
5

It does not dishonor others, it is not self-seeking, it is not easily angered, it keeps no record of wrongs.
6

Love does not delight in evil but rejoices with the truth.
7

It always protects, always trusts, always hopes, always perseveres.
13 And now these three remain: faith, hope and love. But the greatest of these is love.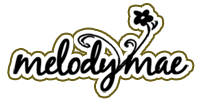 * my husband and i are both healthy and cancer free!
thank you, Jesus!
**bold italic in scripture was done by me.