i welcome monday
with open arms.
my morning walk
was foggy and a bit nippy
so out came the gloves and
ear warmers!
not sure how long i will
take to walking outside
since i am a 'fair weather' walker!
i am looking into other options;
although i did purchase an
orange safety vest to wear
over my sweatshirt if i choose
to continue walking in the mornings. :)
in the beginning of summer
i posted a list of things i wanted to do
a 'bucket list' of summer memory makers
here is the post about my bucket list.
we tried to accomplish
as much as we could before
one of our daughters moved to vienna, austria
and another daughter moved to california.
we were able to do a lot that was on my list
but, a few were left unchecked...
our oldest daughter, son in law and grandson
live about a half hour away;
this past week we were able
to do some of the things
left on my list. :)
friday was the hike up by mt. baker
i posted about that
here.
yesterday after church
we came home to a house
filled with the aroma of
homemade crockpot taco soup-
YUM!
Brown 2.5 lbs hamburger with some diced onions. Add a package of taco seasoning. I like it spicy so I use the whole package. I a
lso have improvised and used cumin, chili pepper and garlic powder in a pinch if out of taco seasoning.
1 can corn (drained)
1 can black beans (drained)
1 large can kidney beans (drained) (I think it was 28oz)
1 large can of diced tomato, I do not drain this. (also believe it is 28oz)
I can of water-
Turn crock pot on low cook for approx. 4 hours.
Serve with tortilla or corn chips.
Top with diced onion and diced jalepenos, shredded cheese and sour cream.
after we had our fill of taco soup,
we took off to walk some railroad tracks.
this was another one of those on my bucket list-
the tracks are no longer used in this spot.
we walked about 2 miles of it
the sun was shining
the creek was trickling
it was lovely.
we parked our daughter's truck
at the end of the walk
and then she hopped in
our car and drove with us
to where we would start
our walk.
it was a casual walk
taken very slowly
since our grandson wanted
to stop every few feet and throw rocks
in the creek and pick up
odds and ends he found
along the way. Ha
today i am meeting
my daughter, grandson
and one of her friends.
we are heading to a local
berry farm where they have
a u-pick flower garden,
a pumpkin patch and loads
of other fun things
along with a store that
sells their jam and ice cream cones!
sounds like a perfect way to spend a monday:)
i hope that today finds
you happy.
that you find
joy in today.
yesterday our pastor said this:
"you find what you are looking for"
if we look for the ugly, we find ugly
if we look for beauty, we find beauty.
may you find beauty today.
blessings.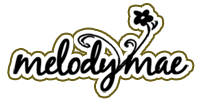 please remember all photos belong to me
do not use without permission.
thank-you. m-m