yesterday
while on a lunch date
with my husband
i ran to the
restaurant bathroom
and
there on the wall was this:
it really says it all
doesn't it?
we try to store so many
treasures here on this
earth
and it really doesn't matter
does it?
it all could be gone in
an instant
all our earthly possessions
mean nothing
in the end;
when all is said
and done
i would hope
that the people
i love
will know
how much they were loved
and adored
by me.
that there will not
be any doubt
about what they
meant to me,
how much
i treasured them
and that because of our
faith and our belief
that
it will not be the end
i will see them again
because
heaven is
forever!
isn't that really
the only thing that matters!?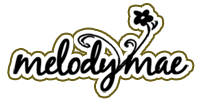 simple moments~