day 8~
i couldn't be more thankful for happy little faces
at the mall last week- i adore this sweet, happy face!
*how can anyone have a bad day,
just look at this little, happy face!
late last night
i received a call
asking if i could watch
my 2 1/2 grandson
because daddy got called
to sub at the local high school
(he is a math teacher)
so early this morning
before i had even began
my day...
before the cobwebs had
been cleared
with my coffee...
a little face walked in
through the back door-
all he wanted to do for the
first hour was to
snuggle in granny's lap!
today i am thankful
for my grandsons
and their happy little faces!
now i am off to try to sneak
in another couple cups of really
strong coffee! :)
if you were here right now
drinking some coffee with me,
what would be on your mind?
do you have things to be thankful for today?
i hope so-
or maybe you have a heavy burden...
know that i care-
may you have a lovely day.
be blessed-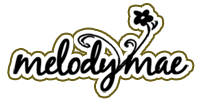 *the chalkboard-
remember when i painted the bulletin board
with chalk board paint?
(here)
it was/is a HUGE success!!!! :)