what i am thankful for on
day 4.
coffee dates with my husband
five things friday~
1. the hubbie and i are going on a 'day date'!
we are taking the whole day ;
errands, coffee, shop, lunch & an early matinee.
oh yeah, how lovely!
2. my hubs had to meet my son-in-law
yesterday and pick up the 2 1/2 year old
grandson because i was watching his 1 year old cousin...
when little guy got in the car-seat he turned to
'gramps' and said, "i love you gramps"
oh yeah, heart commence melting!
3. two of my loved ones in need of prayer-
this on my mind/heart today
4. i actually purchased my first couple
christmas presents the other day...ho-ho!
this does not in ANY way make me more
organized than last year, i am sure i will still
be running around like an idiot again this year!
5. the frost on our grass this morning was just beautiful.
it makes me want to put on some boots & a scarf
for my 'date' with the hubbie! :)
what do you have on your mind today?
do you have plans for the weekend?
have you started christmas shopping yet?
is there a prayer you are in need of?
i hope that whatever you do this weekend
it would be filled with joy and happiness!
may you be blessed,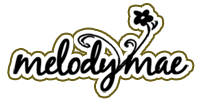 p.s. have you checked my swap my closet page? :)