for beautiful eyes,
look for
the good in others;
for beautiful lips,
speak only words
of kindness;
and for poise,
walk with the knowledge
that you are never alone.
audrey hepburn
today may you remember
that you are lovely~
remember the world
sometimes gets
caught up in the
'outside' beauty of others
but, we are so much
more than that!
today, look at others
with a kind heart
see the beauty that is inside
each and every person!
take time to smile
it takes such little effort
and can mean so much
to the receiver of your smile!
show kindness
it makes you see
the beauty that is in
every single day!
will you join me in seeing beauty today!?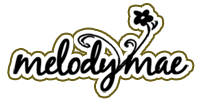 thank you from the bottom of my heart
for the feature today, see beautiful!