just the word vintage
brings to mind all
things lovely to me-
my dad bought me this steamer trunk, when i was first married 30+ years ago- he knew i had a love for all things vintage!
this is a juice set from my grandma
this awesome turquoise beetle bug was my hubbies when he was a little guy!
it began as a love affair
with furniture first,
vintage furniture became a slight addiction-
then began all the treasure hunting
for dishes and tea cups...
and a total flat-out obsession for
vintage children's books!!!
i will NEVER ever have enough vintage children's books!
vintage thrifted pencil skirts in plum and grey
and slowly but, surely my love
moved into my ever growing
vintage wardrobe of shoes, skirts and dresses! :)
yes i do have a slight love affair
well maybe more than slight...
bordering on obsession
for ALL things vintage-
the sight of a thrift shop
with shelves full of vintage children's books
well it just makes me smile!
and you? what makes you smile today?
whatever it is, i hope you find
the time today...
to smile and shine your light!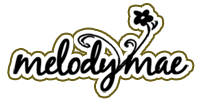 gussy inspiration!