my husband and i
went to our favorite bookstore/coffee shop
after seeing the movie larry crowne (loved it, btw)
so we are there at barnes & noble
with our best friends
one thing leads to another...
and THIS monday, like in a couple days...
we will be going to
vegas, baby
!
on a spur of the minute we booked
all four of us to fly and have a little get away!
i have been in need of getting away, ANYWHERE
just to get away, so...YAY!
on another note
we had a post on facebook today
from one of our daughters (in africa)
saying they are going to be a day later
than they thought...they should have been
arriving in seattle today and now will not
be coming home until
sometime tomorrow evening-
the sad part is my son in law had taken today off
to go pick the two girls up but, he is scheduled
to work tomorrow...so, my hubs and i will
be heading to get them, i just KNOW how badly
my son in law wanted to see his wife and feel badly
he has to work instead...bummer!
this friday
i am thankful that we
did hear from the girls
(even if it was via facebook!)
i am thankful that they are safe and will be
heading home soon
and i am excited and thankful that
i am able to get away with my
hubs and our best friends for a couple days!
life is sweet-
there is always good in every single day
sometimes, though it takes a
little effort
to see the good in something
but, it is there if you only
look
!
i would hope you my friend,
are able to look through the clouds
and see the sun
and the
good
that is
in
today!
let's be shiny!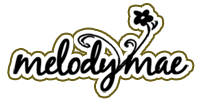 Boosting!